4 Red Carpet Stars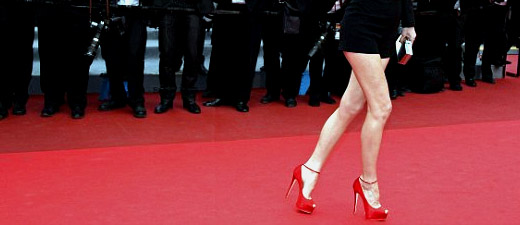 Lex is the only daughter of an old music legend who killed himself a few years ago and left her and her mother without anything.
And being a Manhattan Socialite and with appearances to maintain, when she found herself with nothing she created a clothesline from nothing that is now starting to rise into stardom. But in order to be the best, she needs to make the best… and for that she needs the fabrics from the Giradoli Garment Company, which is revealing to be harder than she thought. But she is persistence and will fight for her dream… even if she has to go to Italy and try to convince the CEO herself.
The CEO is no one less than Prince Massimo, the ultimate billionaire hot playboy that even belongs to the Italian royalty.
And Massimo didn't expect the CEO of Easton to be so stubborn… in fact, he didn't even expected it would be a woman, and a hot one!!
Both of them are slightly troubled by past and unable to commit… but when feelings starts to get messed up, things start to heat and well… you can say that their professional relationship will never be the same.
This was way better than I was expecting it to be. (My expectations weren't very high, I confess.)
There were basically two drastic speeds in this book: Extremely Hot and Extremely Funny.
It was a very entertaining reading with good steam in the middle.
I particularly liked the little explanation of the characters and the surroundings in the beginning of the book; it was a good change of pace.
If you're looking for a light, fun reading, this is without a doubt the book for you! ;)